The best way to have good memories of your summer vacation is definitely to have pictures or videos of it. In order not to have shaky videos, you can now buy stabilizers and gimbals and get rid of every vibration that may deteriorate the quality of your videos. Knowing that, there is one question that you may ask to yourself "What type of stabilizer or gimbal should I buy for my summer vacation ?". We're going to try to help you find the one which best suits your need. Smartphone stabilizer, Gopro gimbal, DSLR gimbal or stabilized camera ? The decision won't be easy !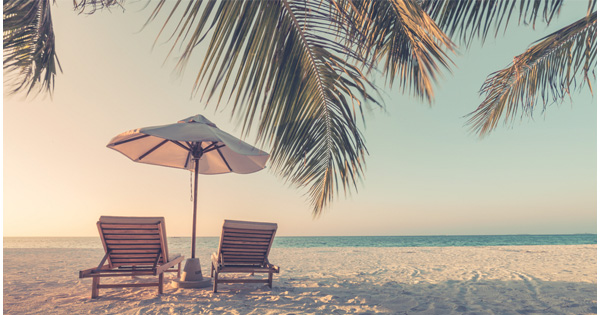 A large choice, only one decision
As we said in the introduction of this article, there are quite a few different solutions that you may find to get stabilized videos during your vacations. According to your activity, we think that there are different product that might suit your need. Therefore, we're going to present the 4 different categories of stabilizers and gimbals in order for you to know which one will best suit your needs. We hope that in the end of this article, you'll perfectly know which gimbal you should use for your holidays.
Gopro gimbals and stabilizers
Well, if you know that your holidays are going to be quite extreme with lots of sport and action, we definitely advise you to go for a Gopro gimbal. Indeed, they are perfectly designed to handle very dynamic videos in extreme situations. Be it for parachute jumping, mountain bike, speed boat, motorbike adventures,… they will be the best. As far as Gopro gimbals are concerned, you've got quite a few different solutions. Indeed, the best Gopro stabilizer, the Removu S1 is maybe the one that answers the best to your demand.
Indeed, it is water protected and you can separate the gimbal from its grip which is quite useful, if, for instance, you once want to fix your gimbal on your helmet for instance. There is also the Gopro Karma Grip or the Ikan Fly X3 Go which offer such a solution. For water protection, if you go to the see for instance, the Feiyu G5 could also very well suit your need. This very good Gopro stabilizer really pleased us during our in-depth review. Still, if you want the best of the bests, we invite you to read our Removu S1 review. As you'll see, it really deserves all your attention.
Smartphone stabilizers
If you are not going for dynamic and extreme videos, then, smartphone stabilizers might be the solution you need. Indeed, nowadays, everyone (or almost) has a smartphone. Therefore, you would just have to buy the gimbal, which is not the case with the Gopro that not everyone owns. In terms of stabilization, you can really have insane shots with smooth and stabilized videos. Even though the stabilization is not as good as the one you can get with a Gopro stabilizer, it is still pretty impressive and very easy to use with your smartphone. Furthermore, you will definitely have plenty of functions such as the tracking mode, the panoramic mode, the time lapses and many others that you absolutely don't have with Gopro gimbals.
Among the best smartphone stabilizers, we can name the DJI Osmo Mobile, the Zhiyun Smooth 3, the Feiyu SPG or the EVO SP-PRO. All offer insane stabilization and very good battery life. If you just want good memories of your vacations and you won't do anything too crazy, then, go for the smartphone stabilizer for your summer vacations, you won't regret it.
Stabilized camera
As a third option, if you don't have a good smartphone, have no Gopro and still want to shoot insane videos during your summer vacations, you really could go for a stabilized camera. These are basically cameras, mounted on a grip with an integrated 3 axis gimbal. What we really like with these kind of products is that everything is all in one. Indeed, your camera is directly attached to the grip and so it is very swift and easy to start shooting with it. The quality of the camera and the stabilization are really insane.
There are only two brands for the time being which offer stabilized cameras, two excellent Chinese providers. You may certainly have heard of DJI with the DJI Osmo+, the DJI Osmo Pro or the DJI Osmo RAW. They will enable you to shoot any kind of video, be it cool ones or very dynamic ones. The only little drawback is the price which is quite expensive. The other brand is the very famous Chinese provider, Feiyu, with the Feiyu Summon+ and the Feiyu Summon. If you are looking for the best quality/price ratio, this is definitely the best solution you'll find. If you don't have any good smartphone, nor any Gopro, do not hesitate and go for the Feiyu Summon+, the DJI Osmo+ or any other stabilized camera.
DSLR gimbals
Finally, if you own a DSLR or mirrorless camera, you'll also find very good stabilizers to shoot insane smooth and stabilized videos. These kind of gimbals really are for people who want very high quality videos and who already own a DSLR or a good mirrorless camera. Indeed, otherwise, it might get very expensive if you have to buy both the camera and the stabilizer. With this kind of gimbal, you'll really have insane outcomes. The battery life of some of them can go up to 20 hours so you really won't run out of battery any time soon. According to your camera weight, you'll have to be careful which gimbal you should choose. Indeed, some are limited to very small DSLR or mirrorless cameras whereas other can go to more than 4.5lbs… Always be careful before choosing you DSLR stabilizer.
Among the products we can highly recommend you, there is the Ikan EC1 Beholder, the Zhiyun Crane V2, the Feiyu MG V2, the Feiyu MG Lite or the EVO Rage. There are also many other products but their performances are not as good as the 5 we've just quoted.
Now you know which stabilizer you should go for in order to have insane smooth and stabilized videos during your vacations. We hope that this article helped you and we truly thank you for your visit.