The DJI Osmo RAW is THE best stabilized camera we have tested so far. Indeed, it really offers an insane image and the footages are just unreal. With the Osmo grip and its very good stabilization, this Zenmuse X5R camera really does very well. Yet, this is not a perfect gimbal with integrated camera for a few reasons. Without wasting any second, discover what we like and don't like with the DJI Osmo RAW stabilized camera.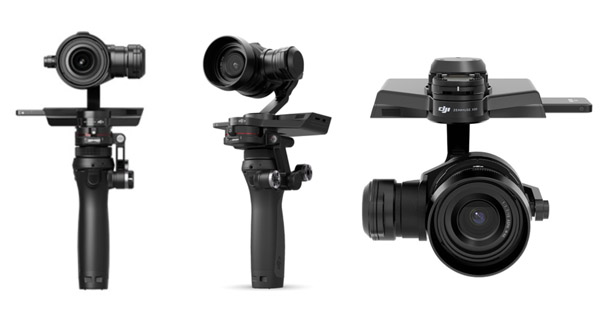 What we like
Well, definitely, the first think we really do like with the DJI Osmo RAW is the quality ! Indeed, this is the sickest part of this stabilized camera. As a matter of fact, you'll get a 16MP Micro 4/3 captor with F1.7 to F16 focal distance. Furthermore, the ISO range goes from 100 to 25.600. Well, you directly understand when we tell you that the image is just insane. As you can see in our DJI Osmo RAW review, it's by night that you'll manage to see how good this camera is. During day-light, the difference is not so important with the DJI Osmo+ for instance.
If the only strength of the DJI Osmo RAW was its camera, we wouldn't be talking about it there. Indeed, it also offers an amazing stabilization thanks to its Zenmuse X5R mounted on the Osmo grip. Therefore, you'll have both an awesome image and an awesome stabilization to get smooth and stabilized footages. Note that, the particularity of the DJI Osmo RAW is that it shoots in RAW so you'll directly record everything on an SSD disk mounted on your Osmo grip.
What we don't like
Unfortunately, it would be too nice if it had no default. And here, there are quite a few weaknesses that explain why it didn't get a 10/10 in our DJI Osmo RAW review. Because it shoots in RAW format, the battery life is really really disappointed. You can count on approximately 30 to 40 minutes of video recording with one battery which is really limited. Note that if you buy the combo pack on DJI Store, you'll get 4 batteries, so this problem will actually not exist. With four batteries, you'll have more time than needed to shoot all the videos in RAW format that you want.
The second thing that we definitely don't like with this product is its price. Indeed, you'll have to pay 3.700$ to get one. Actually, it's not that expensive if we compare if we an EOS 5D for instance, which offers approximately the same performances…but without the stabilization ! Still, it is expensive and this is nothing compared to the DJI Osmo+ "low price". Therefore, if you're not looking for perfection and if you don't need to shoot RAW videos, don't go for the DJI Osmo RAW, there is absolutely no point.